The Diet Doc Team
The Diet Doc staff is comprised of weight loss and fitness specialists focused on client care and success. Because The Diet Doc programming and curriculum is void of fads, gimmicks, and cookie-cutter dieting, special attention must be given to individual client needs. This defines The Diet Doc culture from internal staff to licensed clinicians around the globe. Nothing is more important to us than your success. We're excited to introduce you to our team!

Joe Klemczewski, PhD
President and Founder
Joe has earned degrees in physical therapy, health, nutrition, health education, and literary journalism. He passed the renowned Certified Strength and Conditioning Specialist examination with the National Strength and Conditioning Association (NSCA) and he was one of the first professionals to pass the International Society of Sports Nutrition (ISSN) accrediting examination.

Athletics led Klemczewski to weight training by the age of thirteen and at twenty-seven he earned pro status with a win at the ANPPC World Cup. He has competed in pro bodybuilding's largest venues with top-five finishes at the Mr. International and Mr. Universe contests.

As Joe's career evolved, he created a wellness corporation, a fitness facility, and a sport supplement company specializing in proprietary protein formulations. He began licensing The Diet Doc business model in 2007 and has helped develop almost 100 Diet Doc Weight-Loss Centers across North America, Australia, Singapore, South Africa, New Zealand, and the UK. Klemczewski's staff and license owners continue to work with the highest-level athletes, models, and the general public through this innovative nutrition program. He has been invited to speak at universities, school systems, fitness camps, medical organizations, and Fortune 500 companies.

Joe was a contributing science editor for Chelo Publishing for fourteen years. His articles regularly appeared in Natural Bodybuilding & Fitness, Exercise for Men, and Best Body; many have been translated for German and Asian publications. He has written for numerous websites, including eDiets, and has contributed chapters to fitness industry books, including as an editor for physiology textbooks. His book, The Diet Docs' Guide to Permanent Weight Loss, co-authored with Dr. Scott Uloth, MD, was released in 2009 by Harvest House Publishing. In 2014 he coauthored another book with Kori Propst, PhD, The Diet Doc: 50 Days to Your Best Body Life! Klemczewski's magazine, ALPHA: The Evolution of Fitness, launched in January of 2013.

In 2009 Klemczewski created The Shadow Foundation to spearhead efforts to decrease childhood obesity and to improve youth nutrition. INSPIRE: The Movement is the first educational and mentoring project, launched in 2014.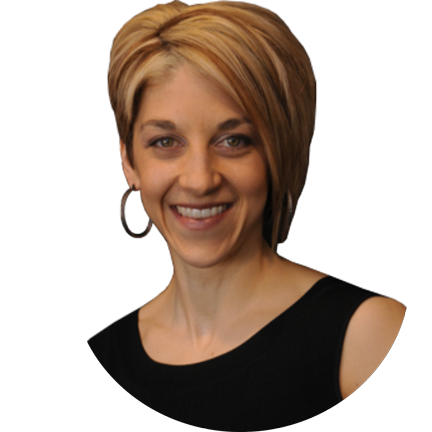 Kori Propst, PhD
Wellness Director, Vice President
Dr. Kori Propst directs the nutrition and weight loss program as the Vice President and Wellness Director at The Diet Doc. She also manages The Diet Doc National Headquarters in San Diego, CA. Licensed in Clinical Mental Health Counseling and a Licensed Professional Counselor, Kori has earned a bachelor's degrees in exercise physiology, a master of science in counseling, and a doctorate in Health Psychology and Behavioral Medicine. Her dissertation addressed the perceived threats to weight loss goals and their relationship to the basic psychological needs as outlined in Self-Determination Theory. Her education is enhanced by certifications in personal training, health coaching, and lifestyle and weight management consulting, and she is an ISSN (International Society of Sports Nutrition) clinician.

Kori's approach is as diverse as her background. She specializes in a blend of coaching and therapeutic modalities, including cognitive behavioral, positive psychology, mindfulness, and strengths-based experiential techniques all geared toward integrative self-determination. Her rich education and experience create an unmatched expertise in physical and mental training and mind-body integration, optimal athletic performance, and overall well-being. Kori has guided top-level athletes toward optimizing their strategic plans for success, as well as individuals working toward empowerment, control, and an approach of curious emergence into all areas of life.

Kori began weight training at the age of fourteen and has earned professional status in three divisions of physique competition, including Bodybuilding, Figure, and Fit Body within the WNBF. She has been a runner-up contender at the WNBF World Championships twice, has earned pro title at the Mid-America Pro-Am and the Pro-Cup in Sacramento. She has placed top-five in every competition.

Published in the Journal of Nutrition and various community magazines, Kori has a regular column in Oxygen Women's Fitness and UltraFitness magazines, is the managing editor of Alpha-The Evolution of Fitness, is an avid blog writer, and teaches at national camps and retreats and provides international webinars that have changed the lives of men and women alike. She co-authored 50-Days to Your Best Life! with Dr. Joe Klemczewski, The Diet Doc founder, which includes a mindset and behavior change/life skills section promoting long-term maintenance strategies and a new attention and perspective necessary for success!

Kori excels at attuning to the individual needs and unique lifestyles of her clients with a finesse and skill that only comes with experience and a genuine desire for them to live their most authentic lives. Her ability to implement research-based, sustainable programming gives her clients the benefit of a multi-dimensional, comprehensive approach to permanent success.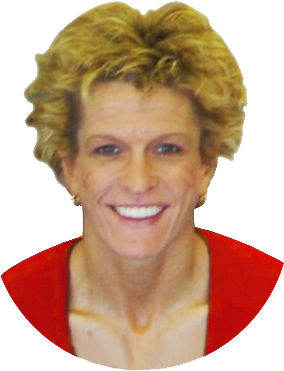 Robin S. Berner, MD, MPH, MS, FACOEM
Medical Director
Dr. Berner has been the Medical Director for the Springfield Operations of Navistar, Inc. since 1996; she was a staff physician for the Operations for three years prior to 1996. She earned her Bachelor of Engineering in Chemical Engineering from the University of Dayton in 1982, her Medical Doctorate from Vanderbilt University in 1986, the Master of Public Health degree from the University of Michigan in 1995, and the Master of Science in Occupational Medicine from the University of Cincinnati in 1999.

Past professional experiences, beyond Navistar, Inc., includes three years of Flight Surgery with the United States Air Force, two years of civilian Occupational Medicine service at Wright Patterson Air Force Base, one year as Medical Director for Ethicon Endosurgery in Cincinnati, and Medical Directorship for Springfield Community Hospital's Center for Occupational Health and Medicine. Doctor Berner is certified by the American Board of Preventive Medicine with a specialty in Occupational Medicine and is a Fellow of the American College of Occupational and Environmental Medicine. She joined The Diet Doc, LLC as Medical Director to oversee curriculum, policy, consulting and programming procedure, and to provide valuable input regarding nutrition and health practices.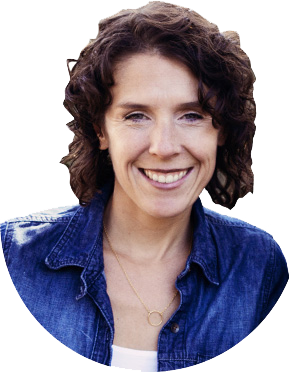 Camy Butler, RD, LD, CDE
Dietetics Director
Camy earned a Bachelor of Science in Food Science and Human Nutrition from the University of Missouri- Columbia and has been a Registered Dietitian since 2002. She has been a Certified Diabetes Educator since 2005. Camy's passion for nutrition erupted while attending school for professional dancing. She translated that passion into a career helping people achieve their goals for health and wellness through nutrition and physical activity.

Camy's professional experiences include Clinical Dietitian St. Joseph's Medical Center in California, Clinical Dietitian University of the Pacific Wellness Center and Athletic Department, Outpatient Pediatric Dietitian Sutter Memorial Diabetes and Weight Management Center for Children in California, as well as a Diabetes Educator for Novo Nordisk. She currently serves as the Diabetes Clinical Manager for Medtronic Diabetes in Columbia, Missouri. Throughout her career Camy has enjoyed empowering people to make informed decisions about their health during individual nutrition counseling and group classes. As a diabetes educator she has guided children and adults to balance their nutrition, physical activity and medications to achieve healthy glucose control. She also travels throughout the country to educate health care professionals on the latest diabetes technology.

As the Dietetics Director for The Diet Doc, Camy is actively involved in curriculum development and provides compliance control supervision.

She is an avid runner, a cyclist, has competed in many local triathlons, and enjoys hiking and golf.
Luke Propst, MS, CSCS, USAW
Training Director
Luke earned a master of science degree in exercise physiology while pursuing a successful powerlifting and athletic career. He played college soccer and semi-professional football and still competes as a top USAPL powerlifter. Luke has worked with Division I and II college teams and private clients through his own Predator Strength Training Studio.

Luke's detailed training approach for athletes, weight lifters, and physique competitors combines the best of pure performance with safety and restorative principles in mind. He remains active as a teacher and as a student, always furthering his expertise.

As the Training Director of The Diet Doc, Luke helps develop training resources and curriculum to assist license owners and clients.
Interested in learning what it takes to become an exclusive Diet Doc program owner?
We're looking for the best clinicians that we can train to become the nutrition experts in new communities. Do you have what it takes to join the best team in the industry?
check_circle Join the team today