Live the Life You Want to Live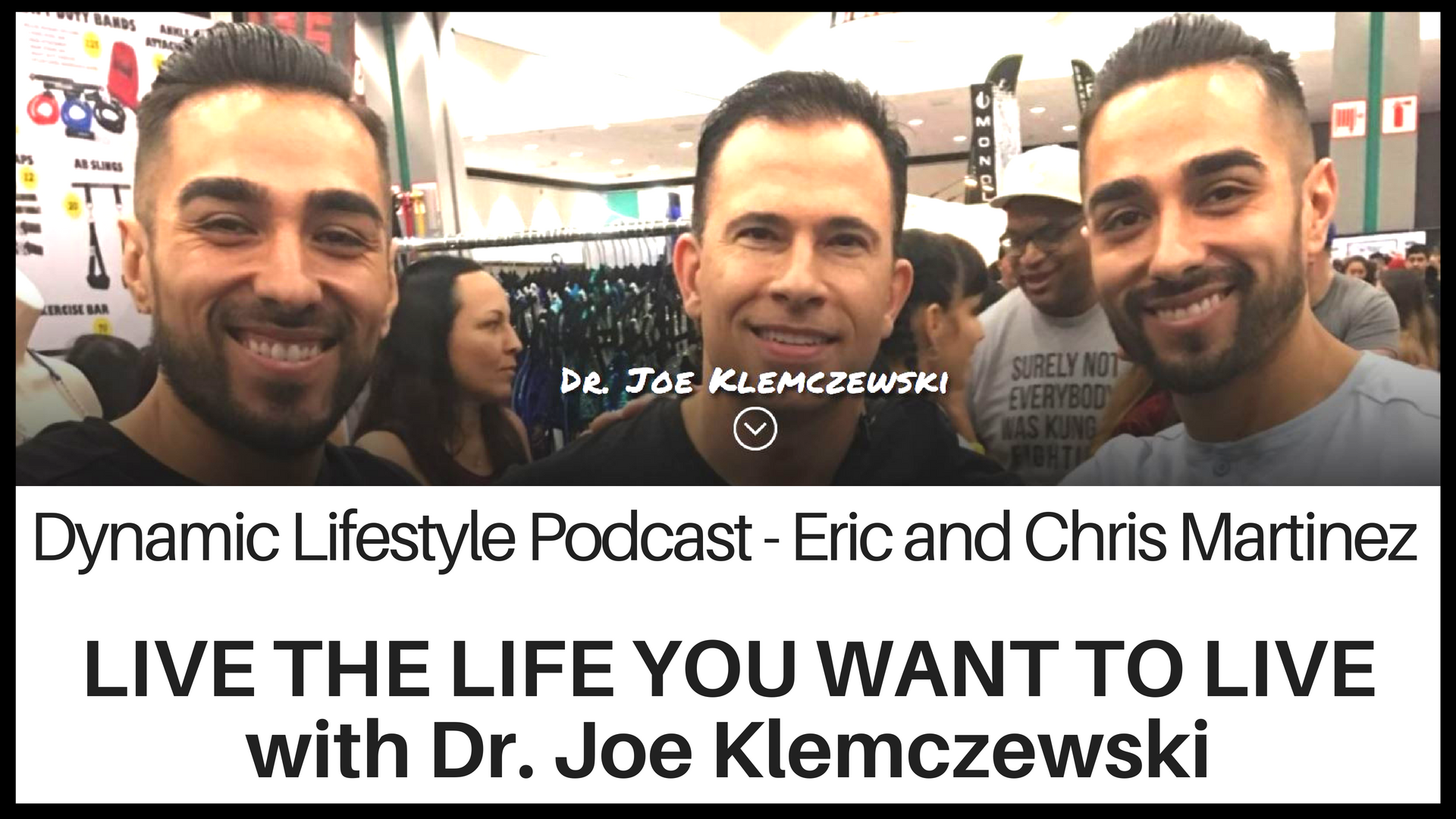 Click here to listen: LIVE THE LIFE YOU WANT TO LIVE - Dynamic Lifestyle Podcast
Eric and Chris Martinez interview Dr. Joe Klemczewski, who was their coach and mentor in the areas of nutrition, working with clients, business, and peaking clients for competition shows.
02:40 Dr. Joe introduced by Eric & Chris Martinez
03:30 Joe's bio and education
06:20 The driving force behind Joe's formal education pursuits
08:00 Life regrets?
08:30 Transitioning from bodybuilding to other professional emphases
10:50 Why do people stop learning?
13:00 Joe's niche in bodybuilding coaching methodology
15:20 Trends and developments in the bodybuilding sport
17:10 The Diet Doc Licensing program
19:00 What was/is Joe's "Why"
21: 00 A day in the life of Joe Klemczewski
26:00 Joe's life motto and lifelong enjoyable activity
31:00 Interest in Social Psychology
32:20 The advantage of living life in the moment
33:45 Most positive relationships
37:00 Are we in a new era of fitness
40:35 What it means to live a dynamic lifestyle