The Legendary
Team K Perfect Peaking Program!
20 years, almost 400 pro cards, more than 100 pro titles, and countless life-time best conditions…this is where it all began.
Get your
free assessment
today!
Contact Dr. Joe personally to review your history and goals to see how you can achieve your best look.
check_circle Contact Dr. Joe
Get relevant, useable content straight to your inbox twice per month.




fitness_center
Body type precision!
Metabolic science and genetics converge to create a unique you. A one-trick-pony, unqualified coach simply doesn't have the tools to ensure that your programming is effective or safe. Dr. Joe began the concept of contest prep as consulting model and has shaped the direction of the industry ever since. Once a client of Joe's, Dr. Layne Norton refers to him as the Godfather of Peaking. You deserve an experienced, educated team that can guide you to your best performance!
restaurant_menu
Flexible Dieting
Many today use phrases like "flexible eating" or "macro dieting" to describe the freedom to substitute foods. Once again, Dr. Joe created this concept as an answer to rigid, impractical dieting to allow clients to bend with day-to-day demands. You'll still receive the structure necessary—there are optimal meal considerations—but you'll learn how to eat the foods you like, stay engaged with family and friends, and still achieve your best condition.
date_range
Long-term planning!
Transitions from event to event don't have to be filled with anxiety and weight rebound. Joe and his coaching staff use only health-promoting methods without compromising results, and this begins with the end in mind. They will help you increasing metabolic capacity and retain or build lean body mass as you move from one phase to another. It's time to look your best all year!
Additional Benefits
Direct program and peaking supervision with Dr. Joe

One-on-one personal work with a Peaking Coach

Private community staff support

Daily monitoring by Dr. Joe and Kori

Peer collaboration

Multi-media resources

Articles

Newsletters

Blogs

Supportive community

Mental Edge/sport psych skills training
The Team K Difference
Most professional athletes have one or two hours per outing and dozens—if not hundreds—of chances every year to define their success. When it comes to a photo shoot, an event, or a contest, you only have minutes. One shot. Our high-service, high-communication approach alone is a remarkable difference in a copy-cat industry, but when science, education, and experience are factored in, the choice is clear.

Trust your outcome, your health, and your investment to the company who sets the standard in competition preparation. When you want to look your best, work with the best.
Who is The Diet Doc?
Joe Klemczewski began developing the idea for the contest coaching industry in his early twenties as an active competitor and contest promoter. As he saw failed peaking methods, he investigated trends and started using an approach to experiment with his own event dieting.
Learn more

The Diet Doc has been featured in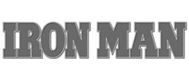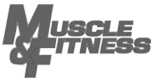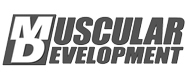 See what others are saying...
Ray
"We did it! Pro Cards on our first try! It's been a HONOR and PRIVILEGE to work with TEAM K! I can't thank you guys enough for all of your help and nutritional wisdom!"
Phillip
"I am very happy with my progress during the last weeks and I cannot say it often enough: working with Team K was the absolute right decision!!!"
One-On-One Dr. Joe Coaching Premium
Dr. Joe works with a limited number of clients personally but still contributes to the success of the entire Team Klemczewski coaching staff and all contest prep clients.
If you're interested in working with Joe exclusively, please
fill out the application
.
Once accepted, you will be responsible for paying the $500 Coaching Premium in addition to the normal coaching programming options listed below. If installment payments are chosen, the Premium will be charged immediately, and normally-scheduled payments will begin the following month.
Program options
* you will be able to select the One-On-One Dr. Joe Coaching $500 Premium, if desired, during checkout
Get your free assessment today!
Contact Dr. Joe personally to review your history and goals to see how you can achieve your best look.
check_circle Contact Dr. Joe