Start Your Kids on a Healthy Path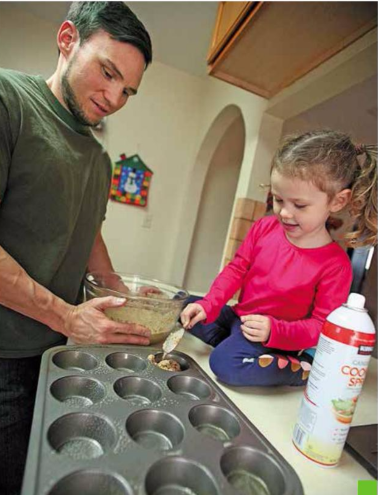 by Shane Early

Shane Early owns the Diet Doc of Sierra Vista, Arizona. He earned a Bachelor's degree in Nutrition and Dietetics with a minor in Biochemistry from the University of Arizona. He has been an ACE certified personal trainer since 2008 and is currently working towards his CSCS (certified strength and conditioning specialist) credential through the NSCA (National Strength & Conditioning Association).
Shane creates adaptive dietary guidelines for his clients using the newest scientific data available. His approach incorporates real life expectations with a focus on a healthy relationship with food, education, and customization, rather than a set meal plan. He takes all areas of his clients' lives into consideration, including daily schedules, food preferences, exercise preferences, previous experiences, and potential barriers.
Shane believes that health and well-being should begin at an early age. And that includes his 3-year-old daughter Lillian, who has been learning about the benefits of eating well. Her favorite food is broccoli!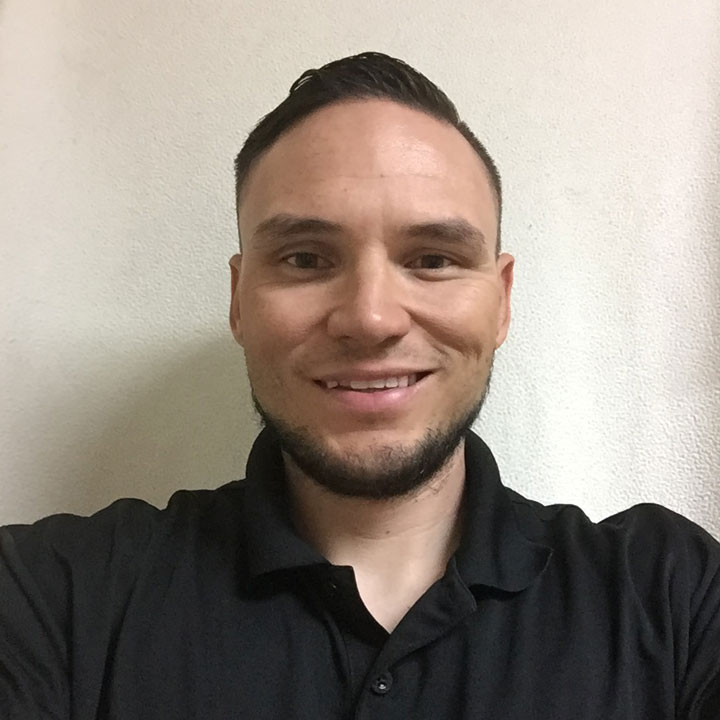 There is so much misinformation out there, and I often hear from clients that their personal trainer told them they couldn't eat something. But there is no reason not to eat the things you like. It's more about building good habits. A diet should be inclusive, not exclusive, and nothing should be demonized.
EXPLORE NEW FOODS
Try to get your kids to try new things. Take them to the grocery store and get them to pick a new healthy food to try. I took Lillian and one time she picked kiwi fruit, and then all she wanted after that was kiwi. But it's normal for kids to go thru periods where they want the same foods every day.
EATING SHOULD NOT BE REWARD-BASED
You don't want to be one of those parents that say you have to eat everything on the plate, and to offer them something if they do. Eating should not be reward-based, it should be nutrition-based. Teach them why something is good for them and how to incorporate it into their meals.
IT'S NEVER TOO EARLY TO START
Introduce healthy foods as early as you can. The earlier you start, the less likely they are to have food intolerances later.
SET A GOOD EXAMPLE
Kids will use you as their model. They are a blank slate, and if you have strict diet or eat a lot of fast food, it can cause nutrient deficiencies for them. Mindful eating is also so important. These days, families go to a restaurant and everyone is on their phones and not paying attention to what they eat. You will digest your food better when you eat mindfully.
DON'T FORCE THEM TO EAT SOMETHING
Sometimes, your child just won't like to eat something. So make sure they have variety in their diet. When you introduce a new food to them, include it with something they already like. And it's not uncommon for a child to need 10 to 20 experiences of a food before they decide they like it.
DON'T HIDE WHAT THEY ARE EATING
I'm not really a fan of hiding vegetables in other foods. I feel a child should know what they are eating. I think you're better of being straight with them.
DON'T DEPRIVE THEM
Being over-restrictive is not a good approach because when they have access to that food, they may have no control. I Think it's fine to let your kids have candy every now and then.
STEER CLEAR OF JUICE
Fruit juice is not a good thing because it's a concentrated source of sugar. You're better off just giving them the fruit, which also gives them the fiber. I you have to give your children juice, water it down. Better alternatives are water with no-sugar flavorings, stevia-based sodas, or vegetable juice.
KEEP THEM ACTIVE
Many kids don't do as much as they used to do, now that they have phones and video games. They just eat and watch TV, and their parents are too busy to do anything with them. It goes back to being mindful. Try to be more active with your children.
TEACH THEM TO COOK
You should include your children in cooking every day. That way, they'll be more interested in the food they have made. Have them help you whenever you can, even if it's just putting something in the slow cooker.
Here is one of Lillian's favorite recipes she likes to make with me. It is kid-friendly, easy to make, and nutritional:

CRANBERRY WALNUT BRAN MUFFINS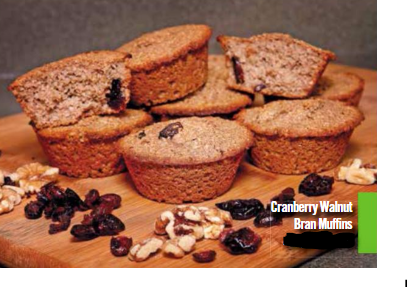 INGREDIENTS

2 cups oat bran
½ cup walnuts
½ cup reduced-sugar dried cranberries
2 teaspoons baking powder
Pinch of salt
1 Tablespoon cinnamon
Additional sweetener to taste if desired
½ cup unsweetened apple sauce
1 cup cashew milk
½ cup honey
1 egg
PROCEDURE
• Preheat oven to 400 degrees F.
• Combine all dry ingredients in one bowl and wet ingredients in a separate bowl.
• Mix the contents of each bowl until well-blended, then add wet to dry, mixing until fully blended.
• Spray a muffin tin with non-stick cooking spray, and evenly distribute mixture.
• Place in oven for 10 minutes, then reduce heat to 350 degrees and bake for an additional 10 minutes.
• Remove and allow to cool. Should make 12 muffins.